YOSHIKAWA Showroom Opened.
Opened a showroom with a Circle Feeder installed.
With this showroom showcasing the Circle Feeder and its sister models, we have provided an environment where visitors can experience YOSHIKAWA products.
Access to the Yoshikawa Showroom is available during online meetings and on other occasions.
See the motions and functionality of the Circle Feeder for yourself through the online camera, with product explanations provided.
Please visit the YOSHIKAWA Showroom.
Watch the video of the YOSHIKAWA Showroom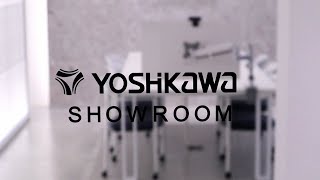 State of YOSHIKAWA Showroom